GET WEBUCATED!
Educating Website Owners is Our Business!
Domain Education 101
Call it a "dot-com name," a URL or whatever you choose to call it, a domain name is the part of a network address that identifies it as belonging to a particular domain. In essence, it's the cornerstone of your online presence.
BIZZNESS ON A BUDGET
Yes, money makes the world go around, BUT it is not the end of the world when you don't have it all to do what you need to do. If you have an idea, then you have the potential to gain wealth. Welcome to the place where my colleagues and I give you valuable tips on how to turn your idea into reality, with or without initial funding.
WEBSITE EDUCATION 101
Welcome to the Griot Webucation Center. We are putting together a new place for Website Owners to learn about the importance of Web Presence, Web Property marketing, Internet jargon, Legalizing Website Properties and more…Sign up to be added to our mailing list, and as soon as we schedule these valuable yet fun classes, you will be the first to know.
Web Security Education
If you're serious about doing business online, you need SSL. It's the best way to protect user data and defend against identity theft. Many customers will refuse to do business with a Web Property that doesn't have an SSL certificate. Displaying your SSL Site Seal tells customers they can shop with confidence, knowing they're protected. Different certificates provide different levels of validation.
View Our Valuable Articles
Our Web Property Tags
Get to Know The Griot Family
Who Are We? What is a Griot?
GriotSites™ was established in 2007 under the name Universal World Webs. The name change occurred in January of 2014 to accompany the sister book publishing company Griot Publishing House. The Griot Headquarters was birthed and still resides in beautiful Phoenix, AZ, known for its high plateau, low desert, rugged mountains, hidden canyons and riparian ecosystems AND sunshine all year around! We originally created GriotSites™ to give authors and artists the tools they need to display and sell their published books online. We believe that housing your own books and/or products on your own Web Property means more return on your investment as you grow your career online. We are now a full-service web hosting and web Design Company who has and continues to produce beautiful Web Properties for many start-up businesses and corporations. What is our secret to our success? Our Awesome Customer Service, Satisfied Clients, and our LOVE for what we do! T'Malkia Zuri, The creator of Griot International, LLC (an Author in her own right) entered the web hosting arena to provide web hosting services and websites to her Griot Publishing Clients. She was shocked to discover that there were few African-Americans who operated hosting companies, and even more startling; the numbers were smaller for women (across all races) who owned and operated web hosting companies. Although Ms. Zuri firmly believes that race, age, color or creed should be a non-factor in choosing a good web hosting company, she is aware that finding a black owned, dedicated web hosting company may be an important factor in choosing for some who are searching for these services and wish to support "Black Owned Businesses".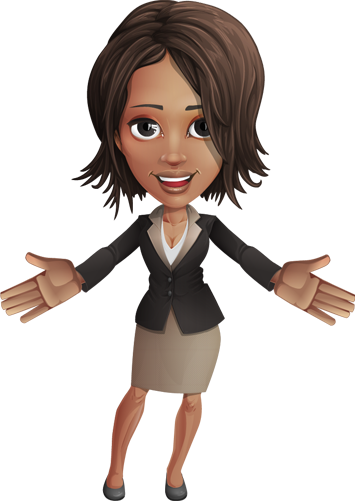 What Others ARE Saying About GriotSites
Real Testimonials and Feedback