GriotSites™ was established in 2007 under the name Universal World Webs. The name change occurred in January of 2014 to accompany the sister book publishing company Griot Publishing House. The Griot Headquarters was birthed and still resides in beautiful Phoenix, AZ, known for its high plateau, low desert, rugged mountains, hidden canyons and riparian ecosystems AND sunshine all year around!
We originally created GriotSites™ to give authors and artists the tools they need to display and sell their published books online. We believe that housing your own books and/or products on your own Web Property means more return on your investment as you grow your career online.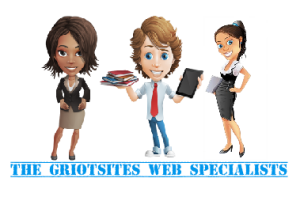 We are now a full-service web hosting and web Design Company who has and continues to produce beautiful Web Properties for many start-up businesses and corporations. What is our secret to our success? Our Awesome Customer Service, Satisfied Clients, and our LOVE for what we do!
T'Malkia Zuri, The creator of Griot International, LLC (an Author in her own right) entered the web hosting arena to provide web hosting services and websites to her Griot Publishing Clients. She was shocked to discover that there were few African-Americans who operated hosting companies, and even more startling; the numbers were smaller for women (across all races) who owned and operated web hosting companies. Although Ms. Zuri firmly believes that race, age, color or creed should be a non-factor in choosing a good web hosting company, she is aware that finding a black owned, dedicated web hosting company may be an important factor in choosing for some who are searching for these services and wish to support "Black Owned Businesses".
What is a Griot?
A Griot is an oral historian from West Africa. In the days before books, people remembered their history by telling stories. People who were particularly skilled became professional storytellers, in charge of carrying on the oral tradition of their society.
The audience often participates in the storytelling process, playing music, acting out parts, singing, responding, and contributing sound effects to enhance the story.
The Griot profession is hereditary and has long been a part of West African culture. The Griots' role has traditionally been to preserve the genealogies, historical narratives, and oral traditions of their people; praise songs are also part of the Griot's repertoire. Many Griots play the kora, a long-necked harp lute with 21 strings. In addition to serving as the primary storytellers of their people, Griots have also served as advisers and diplomats.
Read more about Griots here (this link will take you to an outside source).

Why Did We Name Our Company Griot?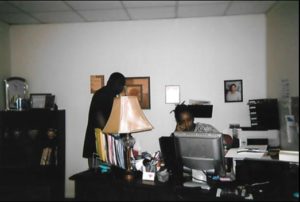 Having a publishing company, Griot Publishing House allows us to assist Inspiring/Aspiring writers to share their stories with the world. Not only that, we specialize in creating beautiful websites that, in some ways, tell stories using graphics and texts. Because we are in the profession of storytelling, it only makes perfect sense to name our company GriotSites, Griot Publishing and GriotBooks.
Why Choose GriotSites?
Because We Absolutely LOVE What We Do, That's Why!
These days, it is hard to find something that you LOVE to do AND turn what you do into a business. Our love for writers became a heartfelt mission to provide an atmospheric One-Stop-Shop for all types of writers. Everything from Web Designing, Domain registration to Book publishing and Marketing. We do it ALL, and we are good at too. Check out what others are saying here.
Keep in mind that we even cater to those who are not writers. Even though we believe that everyone has a story to tell, you may not be interested in telling yours. If you have a business and in need of an eye-catching, statement-making website, you too are in the right place!